Saturday August 18, 2018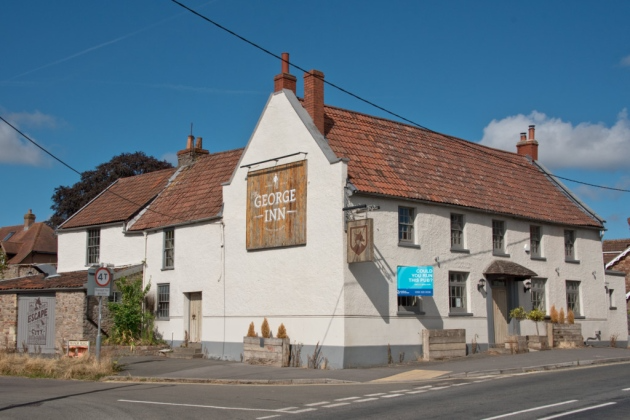 Murray Stewart writes:
Enterprise Inns have advertised a nil premium, free of tie lease. Under the ACV rules the community must be informed about, and have the right to make a bid in relation to, any lease over 25 years.  Fleurets (the property agent) have done two viewings and say there is 'some' interest.  The landlords (Enterprise Inns) have put up the sign at The George asking if there is anyone who would like to run the pub and they are also looking for a tenant.  For the moment it's wait and see.   I have reiterated our keenness to talk with any prospective landlord and to engage the community to support the pub.
North Somerset Council have informed the Parish Council that the bid to have The George listed as an Asset of Community Value (ACV) has been successful.  The asset will now be included on the 
NSC List of Assets of Community Value and will remain there for five years.  The effect of this listing is to prevent the owner disposing of the freehold or granting a lease of 25 years or more without giving the local community the opportunity to put a bid together.  
There will then be a moratorium during which restrictions on disposal will apply.
The Parish Council is keen that there should be a single focus for engaging with this process and has formed a small group with responsibility for considering whether/ how the village should become involved (for example should a lease longer than 25 years be proposed). The group, Jo Chiverton, Stephen Robertson, Jane Gibbons and myself has now met and has now made contact with the property agent managing the lease, asked to be kept in touch with potential lease holders, and made clear our wish to re-establish a positive relationship between pub and community.
As things develop we hope to add to the group and to draw in many more village residents into the process, stimulate commitment in the village to the pub, but not interfere with its running as a business.  Come back here for any further news.
The North Somerset Times has reported on this:
"A village pub has been listed as an asset of community value by North Somerset Council – but it remains closed.
"The George Inn, in Abbots Leigh, will sit on the list for the next five years, which prevents the owner, Ei Group, disposing of the freehold or granting a lease of 25 years or more without giving the community the opportunity to form its own bid.

"Ei Group has advertised for a tenant and the property agent managing the lease, Fleurets, has completed two viewings in recent weeks, but no offers have been made."