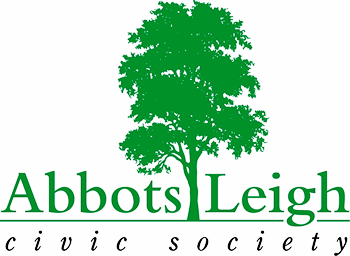 All residents of Abbots Leigh are deemed to be members of the ALCS and are thus very welcome to attend any of the events organised by ALCS.
We very much hope that everyone who lives in the village see the ALCS as their Community Group.
We help to organise various activities and events, which utilise the local facilities and talents of the villagers. In particular we focus on making use of the Village Hall and the Old School Field (opposite Abbots Leigh Church on Church Road).
Our two main annual community events are The Festival in The Field (FITF) on a Sunday afternoon in early September and Bonfire Night which we always hold on the 5th November.
Both of these events take part in the Old School Field and we are always looking for new people to help out at these events. Even if you can only spare an hour or so we would love to hear from you (see contact information below).
We also run:
Easter Egg Hunt on Easter Sunday outside Abbots Leigh Church.

Summer Drinks Party in mid/late June.

Village Tennis Tournament in July/August.

Childen's Christmas Party in December.

New Years Day Brunch in the Village Hall.
We advertise our events in The Link and at least in the main village noticeboard in front of the Village Hall.  If you would like to receive email reminders, please sign up here.  The Society are corporate members of the Forest of Avon Trust.
The bonfire night & firework display usually makes a surplus but we aim to break even over the year. We use any surplus funds for the benefit of the community, principally by assisting the Parish Council with projects relating to the Old School Field and the Village Hall.
The Chairman writes:
'In like a lion – out like a lamb is said of March. Let's hope the next few weeks is filled with baa-ing because there's been more than enough roaring from storms Dennis and Ciara to shepherd in the start of spring.  Those storms and ensuing floods, coupled with the Australian bushfires, seem to have concentrated a few minds on the subject of climate change over the last few months.
Trying to find any positives to draw from such horrendous episodes is difficult. It must be nigh-on impossible if you are standing looking at the still smouldering remains of your home or waiting for sewage-ridden floodwater to recede from what was your kitchen.  But they might, just might, be the tipping point that prods even the most ardent denier into becoming more environmentally conscientious.
At the Civic Society AGM in January we were treated to a talk by Nell Larthe de Langladure about helping to reduce the amount of single-use plastic we send to landfill. She spoke about how instead of throwing plastic bags, cling film or food wrap away, we can help repurpose it as a construction material for use in community projects.  All the information on how simple it is to produce these blocks from a plastic bottle, waste plastic and a wooden spoon is available here.
The Civic Society Committee is working on providing a facility to help collate all the ecobricks that Abbots Leigh can produce before we drop them at the closest community project.  It's an easy thing to do.  Have a look at the website and get bashing out your bricks!
The Committee is still looking at community projects that might need funding. If you have any ideas that could benefit some or all of us in Abbots Leigh, then please get in touch with one of the committee members. We can't promise funding for all - but I can promise we will discuss every single one.


Committee & Contact Information
We have a committee:
Paul Thompson (Chair)
Paul Whitehouse (Secretary)
Ian Larthe de Langladure (Treasurer)

Pip A'N

ess

John Blain
Rachael Doherty
Jane Gibbons
Paulina Gillespie
Anoo Jain
Debbie Nelmes
Drew Smith
Murray Stewart
which meets several times a year to plan events and discuss matters concerning the village. We also have between 20 and 30 people who actively help organise and run our events.  We are always looking for new people who will help with events and/or join the committee.
You can download the latest Committee Minutes here.
We hold our Annual General Meeting (AGM) in mid January in the Village Hall.  Everyone is very welcome to attend. Wine is provided!  This year's AGM Minutes can be downloaded here.
Any enquiries please contact Paul Thompson (Chair), m 07903 857 616 t 01275 373 115
or Paul Whitehouse (Secretary) m 07813 802 783, t 01275 373137