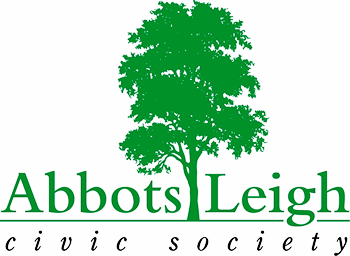 All residents of Abbots Leigh are deemed to be members of the ALCS and are thus very welcome to attend any of the events organised by ALCS.
We very much hope that everyone who lives in the village see the ALCS as their Community Group.
We help to organise various activities and events, which utilise the local facilities and talents of the villagers. In particular we focus on making use of the Village Hall and the Old School Field (opposite Abbots Leigh Church on Church Road).
Our two main annual community events are The Festival in The Field (FITF) on a Sunday afternoon in early September and Bonfire Night which we always hold on the 5th November.
Both of these events take part in the Old School Field and we are always looking for new people to help out at these events. Even if you can only spare an hour or so we would love to hear from you (see contact information below).
We also run:
Easter Egg Hunt on Easter Sunday outside Abbots Leigh Church.

Summer Drinks Party in mid/late June.

Village Tennis Tournament in July/August.

Childen's Christmas Party in December.

New Years Day Brunch in the Village Hall.
We advertise our events in The Link and at least in the main village noticeboard in front of the Village Hall.  If you would like to receive email reminders, please sign up here.  The Society are corporate members of the Forest of Avon Trust.
The bonfire night & firework display usually makes a surplus but we aim to break even over the year. We use any surplus funds for the benefit of the community, principally by assisting the Parish Council with projects relating to the Old School Field and the Village Hall.
The Chairman writes:
If these past few months have taught us anything, it is to expect the unexpected. There can't be many of us who at the turn of the year thought we would all be forced into virtual hibernation on the back of a global pandemic – and for those that did, can you please let me have the lottery numbers on a triple roll-over week.
Similarly, there can't be many who expected to see images of the toppling of the statue of Edward Colston and its watery wash flash across news screens on the back of worldwide anti-racism demonstrations. The appalling spectre of slavery hangs large over Bristol. There are reminders of its shadowy past at almost every corner. Abbots Leigh itself is not immune. The current Leigh Court mansion house was built by architect Thomas Hopper for Bristol's first recorded millionaire, Philip John Miles. Miles was a man who made and inherited his money thanks to the practice of abducting other human beings from their African homelands, shipping them across the Atlantic Ocean in horrendous conditions, before selling them on or forcing them into back-breaking toil for the rest of their pitiful lives.
He and his family – and Abbots Leigh – reaped the benefit of what has been given the rather more dignified – and disingenuous – title 'the Africa Trade'. It's not. It is the slave trade and it was disgusting. I don't accept that there are any sane people that believe the removal of statues from a place of veneration damages our history. Colston going for a Sunday afternoon swim doesn't change Bristol or make it any less of city, nor has it altered the legacy he – and other slave traders like him - left for Bristolians. I also don't accept that those that did help his statue into the water – or those that sympathise with their point of view – want to airbrush 200 years of history from the records, particularly when by definition it is so deep-set.
As a blow-in to the city I've often wondered why Bristol has wanted to try and gloss over its slaving past and the benefits of industry it brought. It's not as if the horrific practice isn't emblazoned across Bristol in the shape of its architecture or its development as a port. I've also wondered why Bristol itself hasn't confronted its past and opened a centre where effigies such as that of Colston can be used to educate visitors from around the world on the truth of this barbaric industry, instead of the shamefully small section of the M-Shed dedicated to 'the Africa Trade'. None of which has much to do with the Abbots Leigh Civic Society.
But there is little to report other than 'wait and see' on how the Covid lockdown is eased and whether we can adapt the 'Festival in the Field' to suit. Email updates will be sent out as and when we have any news. In the meantime, enjoy the rest of the summer and stay safe and well.
Committee & Contact Information
We have a committee:
Paul Thompson (Chair)
Paul Whitehouse (Secretary)
Ian Larthe de Langladure (Treasurer)

Pip A'N

ess

John Blain
Rachael Doherty
Jane Gibbons
Paulina Gillespie
Anoo Jain
Debbie Nelmes
Drew Smith
Murray Stewart
which meets several times a year to plan events and discuss matters concerning the village. We also have between 20 and 30 people who actively help organise and run our events.  We are always looking for new people who will help with events and/or join the committee.
You can download the latest Committee Minutes here.
We hold our Annual General Meeting (AGM) in mid January in the Village Hall.  Everyone is very welcome to attend. Wine is provided!  This year's AGM Minutes can be downloaded here.
Any enquiries please contact Paul Thompson (Chair), m 07903 857 616 t 01275 373 115
or Paul Whitehouse (Secretary) m 07813 802 783, t 01275 373137