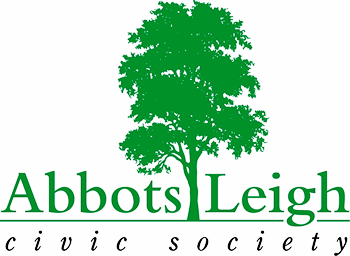 All residents of Abbots Leigh are deemed to be members of the ALCS and are thus very welcome to attend any of the events organised by ALCS.
We very much hope that everyone who lives in the village see the ALCS as their Community Group.
We help to organise various activities and events, which utilise the local facilities and talents of the villagers. In particular we focus on making use of the Village Hall and the Old School Field (opposite Abbots Leigh Church on Church Road).
Our two main annual community events are The Festival in The Field (FITF) on a Sunday afternoon in early September and Bonfire Night which we always hold on the 5th November.
Both of these events take part in the Old School Field and we are always looking for new people to help out at these events. Even if you can only spare an hour or so we would love to hear from you (see contact information below).
We also run:
Easter Egg Hunt on Easter Sunday outside Abbots Leigh Church.

Summer Drinks Party in mid/late June.

Village Tennis Tournament in July/August.

Childen's Christmas Party in December.

New Years Day Brunch in the Village Hall.
We advertise our events in The Link and at least in the main village noticeboard in front of the Village Hall.  If you would like to receive email reminders, please sign up here.  The Society are corporate members of the Forest of Avon Trust.
The bonfire night & firework display usually makes a surplus but we aim to break even over the year. We use any surplus funds for the benefit of the community, principally by assisting the Parish Council with projects relating to the Old School Field and the Village Hall.
The Chairman writes:
October already and the nights are closing in. Even the evening air has more than an autumnal hint about it. It'll be time for cosying up, glass in hand next to a real fire soon enough.
We were fortunate to enjoy such a nice day in the Old School Field for the festival at the beginning of September. It was great to meet up with so many villagers – old and new – and enjoy spending a little downtime together, throwing old Wellington boots, playing boules, eating cake and showing off our horticultural skills.  The level of sporting prowess and creativity in Abbots Leigh never ceases to amaze and this year was no different. Obviously, the sporting genes run deep in the Hales family as father Paddy Hales took the title for men's wanging with daughter Imogen taking home the ladies. Otis Hillenbrand pocketed the juniors gong.
The coveted Abbots Leigh boules championship was also won by a father and daughter team with Richard and Daisy McIntyre once again proving dominant, enabling them to reclaim the title they lost last year and things were no less competitive in the kitchen with Bella Ascherl winning the battle of the bakes to take the overall Abbots Leigh Bake Off Champion 2018 title. She also claimed gold in the 'Showstopper' category, with Isabelle bagging silver and Gabi Watson taking the bronze. In the 'Victoria Sponge' category Jaya Jain took the gold medal, Ali Chapman silver while Marie and Annabel Hodgson took the bronze, despite a brave effort from excellent up-and-coming expert Paul Thompson with his first ever cake bake, a real star for the future and one to be watched.
A few thanks are in order. Firstly, to the band Dr Jazz who give up their time in return for a donation to charity. Thanks too to Donna Butcher for lending us her excellent taste-buds and judging the 'Bake Off' entries. Of course to Richard, Mel and Patricia Pople for the storage and electricity; many thanks as well to the staffing team of Anoo Jain and Ed Dodds on the BBQ; Jane Gibbons, Rashi Jain, Paulina Gillespie, Alison Trujillo and Emma Brewer for helping run the teas and cakes stall; Mike Crabtree and Murray Stewart on bar duty; MC boules John Blain; Pete Gibbons for directing the Welly Wanging; Drew Smith for his help setting up and running the ball skills game; Pip A'Ness for face painting; Simon Talbot-Ponsonby for help at the bar and with the recycling; special thanks too to the organising team of Vickie Howard, Adrian Watkinson and Sian Narracott who were behind the Flower and Produce Show that was held in Holy Trinity over the same weekend and of course to everyone who came along to make the day a great success.
Bonfire Night spectacular Monday 5th November.
Tommo's Tavern will continue on Fridays 19th October and 16th November and 7th December.  Please come along and meet up with friends, neighbours and villagers.
Committee & Contact Information
We have a committee of between 6 and 9 people:
Paul Thompson (Chair)
Paul Whitehouse (Secretary)
Mike Crabtree (Treasurer)
Elizabeth Anderson

Pip A'N

ess

John Blain
Jane Gibbons
Anoo Jain
Di Stewart
which meets several times a year to plan events and discuss matters concerning the village. We also have between 20 and 30 people who actively help organise and run our events.  We are always looking for new people who will help with events and/or join the committee.
You can download the latest Committee Minutes here.
We hold our Annual General Meeting (AGM) in mid January in the Village Hall.  Everyone is very welcome to attend. Wine is provided!  This year's AGM Minutes can be downloaded here.  This year's presentation included a presentation by Murray Stewart on Housing: The Future.
Any enquiries please contact Paul Thompson (Chair), m 07903 857 616 t 01275 373 115
or Paul Whitehouse (Secretary) m 07813 802 783, t 01275 373137