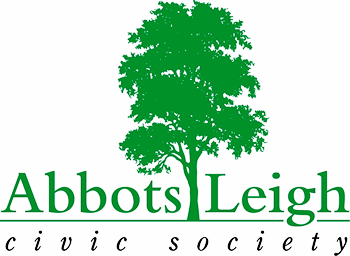 All residents of Abbots Leigh are deemed to be members of the ALCS and are thus very welcome to attend any of the events organised by ALCS.
We very much hope that everyone who lives in the village see the ALCS as their Community Group.
We help to organise various activities and events, which utilise the local facilities and talents of the villagers. In particular we focus on making use of the Village Hall and the Old School Field (opposite Abbots Leigh Church on Church Road).
Our two main annual community events are The Festival in The Field (FITF) on a Sunday afternoon in early September and Bonfire Night which we always hold on the 5th November.
Both of these events take part in the Old School Field and we are always looking for new people to help out at these events. Even if you can only spare an hour or so we would love to hear from you (see contact information below).
We also run:
Easter Egg Hunt on Easter Sunday outside Abbots Leigh Church.

Summer Drinks Party in mid/late June.

Village Tennis Tournament in July/August.

Childen's Christmas Party in December.

New Years Day Brunch in the Village Hall.
We advertise our events in The Link and at least in the main village noticeboard in front of the Village Hall.  If you would like to receive email reminders, please sign up here.  The Society are corporate members of the Forest of Avon Trust.
The bonfire night & firework display usually makes a surplus but we aim to break even over the year. We use any surplus funds for the benefit of the community, principally by assisting the Parish Council with projects relating to the Old School Field and the Village Hall.
The Chairman writes:
Another month gone - that flew by quickly - and the garden is starting to look like spring is ready to well, spring really.
Already Civic Society plans are afoot to bring you plenty of opportunity to get out and about as the weather improves and the daylight starts to shine on the clock-face's later digits.
The first warming rays of sun on the garden help you realise that you haven't done all of those tidying jobs you promised you would sort out over the winter. Hedges that should've been trimmed have been left and now it's too late to have a real go at them - the birds have started to eye them as possible nesting sites and the first leaves have started to bud. Oh-well, maybe September.
We're a little short on activities for me to mention this month but there is one which stands out as being well worth the effort for everyone to support: the Dog Walk on 7 April.  I can't think of a nicer way to raise a bit of cash. Let's hope the weather stays kind.
Committee & Contact Information
We have a committee of between 6 and 9 people:
Paul Thompson (Chair)
Paul Whitehouse (Secretary)
Mike Crabtree (Treasurer)

Pip A'N

ess

John Blain
Rachael Doherty
Jane Gibbons
Paulina Gillespie
Anoo Jain
Ian Larthe
Debbie Nelmes
Drew Smith
Murray Stewart
which meets several times a year to plan events and discuss matters concerning the village. We also have between 20 and 30 people who actively help organise and run our events.  We are always looking for new people who will help with events and/or join the committee.
You can download the latest Committee Minutes here.
We hold our Annual General Meeting (AGM) in mid January in the Village Hall.  Everyone is very welcome to attend. Wine is provided!  This year's AGM Minutes can be downloaded here.  This year's presentation included a presentation by Murray Stewart on Housing: The Future.
Any enquiries please contact Paul Thompson (Chair), m 07903 857 616 t 01275 373 115
or Paul Whitehouse (Secretary) m 07813 802 783, t 01275 373137