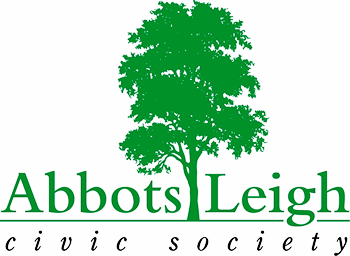 All residents of Abbots Leigh are deemed to be members of the ALCS and are thus very welcome to attend any of the events organised by ALCS.
We very much hope that everyone who lives in the village see the ALCS as their Community Group.
We help to organise various activities and events, which utilise the local facilities and talents of the villagers. In particular we focus on making use of the Village Hall and the Old School Field (opposite Abbots Leigh Church on Church Road).
Our two main annual community events are The Festival in The Field (FITF) on a Sunday afternoon in early September and Bonfire Night which we always hold on the 5th November.
Both of these events take part in the Old School Field and we are always looking for new people to help out at these events. Even if you can only spare an hour or so we would love to hear from you (see contact information below).
We also run:
Easter Egg Hunt on Easter Sunday outside Abbots Leigh Church.

Summer Drinks Party in mid/late June.

Village Tennis Tournament in July/August.

Childen's Christmas Party in December.

New Years Day Brunch in the Village Hall.
We advertise our events in The Link and at least in the main village noticeboard in front of the Village Hall.  If you would like to receive email reminders, please sign up here.  The Society are corporate members of the Forest of Avon Trust.
The bonfire night & firework display usually makes a surplus but we aim to break even over the year. We use any surplus funds for the benefit of the community, principally by assisting the Parish Council with projects relating to the Old School Field and the Village Hall.
The Chairman writes:
It barely seems yesterday that we were shivering in the depths of winter with snow on the ground, frozen pipes and an appointment with the ice-scraper every morning.  But if the wall-to-wall football World Cup coverage hasn't given it away a quick look out of the window at the browning lawn proves that we are staring down the barrel of the height of summer.
Soon the schools will be finishing and children, parents, grandparents will be disappearing to sunnier climes and enjoying a break from the norm.
With longer evenings and more clement weather ahead though everyone should be able to take time out – be it in the garden with a glass of wine or taking in a walk around Abbots Pool or Leigh Woods. Fortunately for us these opportunities are available right from the doorstep.
Tommo's Tavern will continue throughout the summer, on Fridays 13th July and 17th August.  Please come along and meet up with friends, neighbours and villagers
August will be a quiet month on the civic society front as people take a well-earned break with their families but be ready for September which will see the Festival in the Field bring the curtain down on the summer on Sunday 9th September.
Looking further ahead Bonfire Night spectacular Monday 5th November.
So, plenty to look forward to then - hope to see you at one or all of them.
Committee & Contact Information
We have a committee of between 6 and 9 people:
Paul Thompson (Chair)
Paul Whitehouse (Secretary)
Mike Crabtree (Treasurer)
Elizabeth Anderson

Pip A'N

ess

John Blain
Jane Gibbons
Anoo Jain
Di Stewart
which meets several times a year to plan events and discuss matters concerning the village. We also have between 20 and 30 people who actively help organise and run our events.  We are always looking for new people who will help with events and/or join the committee.
You can download the latest Committee Minutes here.
We hold our Annual General Meeting (AGM) in mid January in the Village Hall.  Everyone is very welcome to attend. Wine is provided!  This year's AGM Minutes can be downloaded here.  This year's presentation included a presentation by Murray Stewart on Housing: The Future.
Any enquiries please contact Paul Thompson (Chair), m 07903 857 616 t 01275 373 115
or Paul Whitehouse (Secretary) m 07813 802 783, t 01275 373137