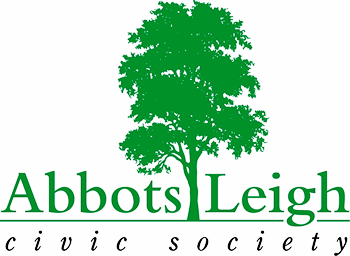 All residents of Abbots Leigh are deemed to be members of the ALCS and are thus very welcome to attend any of the events organised by ALCS.
We very much hope that everyone who lives in the village see the ALCS as their Community Group.
We help to organise various activities and events, which utilise the local facilities and talents of the villagers. In particular we focus on making use of the Village Hall and the Old School Field (opposite Abbots Leigh Church on Church Road).
Our two main annual community events are The Festival in The Field (FITF) on a Sunday afternoon in early September and Bonfire Night which we always hold on the 5th November.
Both of these events take part in the Old School Field and we are always looking for new people to help out at these events. Even if you can only spare an hour or so we would love to hear from you (see contact information below).
We also run:
Easter Egg Hunt on Easter Monday outside Abbots Leigh Church.

Summer Drinks Party in mid/late June.

Village Tennis Tournament in July/August.

Childen's Christmas Party in December.

New Years Day Brunch in the Village Hall.
We advertise our events in The Link and at least in the main village noticeboard in front of the Village Hall.  If you would like to receive email reminders, please sign up here.  The Society are corporate members of the Forest of Avon Trust.
The bonfire night & firework display usually makes a surplus but we aim to break even over the year. We use any surplus funds for the benefit of the community, principally by assisting the Parish Council with projects relating to the Old School Field and the Village Hall.
The Chairman writes:
Summer has come and gone now and the brown falling leaves of autumn remind us that the cycle of life continues - despite Messrs Kim Jong-un and Trump putting up a decent show in trying to hit the brakes.  As I write the nights are getting chillier and I find myself torn between not wanting to accept the onset of autumn by putting the central heating on and hoping that it gets cold enough so that I can put the lawn mower away for a few months. Next summer hopefully my son will have grasped enough of the concept of straight lines to be trusted with the lawn – and not to do himself any damage with the mower – as I was at his age.
I know there are plenty of villagers who much to their own astonishment have found themselves in the position of taking their children and dropping them off at university. Not because they didn't have faith that further education was right for their children but that their own memories of this exciting time of life are still so fresh in minds that it barely seems credible that they are now in the position that their own parents were in 30 years ago.
Which was why it was so nice to see so many people, many of them off to their chosen universities, brave the weather at the Festival in the Field. The rain bucketing down didn't stop the boules competition won by Michelle Watson and Cathy Ascherl or indeed the Abbots Leigh Bake Off with Pat Allen taking the gong in the 'Adults Victoria Sponge' group, Bella Ascherl the prize for 'Children's Victoria Sponge' and Aimée Webber the 'Show Stopper' and overall 'Best in Show' category.
Unconfirmed reports have Robin Powell and Jane Gibbons triumphing in the men's and ladies' Welly Wanging respectively. Unfortunately, due to the boggy conditions underfoot this year's Tug-of-War had to be cancelled for safety reasons. Or I forgot about it. One of the two.
There are still a few dates for your diary:
The next Tommo's Tavern social evening will be held in Abbots Leigh Village Hall on Friday 20th of October
Bonfire Night spectacular in the field, Sunday 5th November
Final Tommo's Tavern of the year on Friday 8th December
Abbots Leigh Children's Christmas Party will be held in the Village Hall on Sunday 10th December
Enjoy the autumn – and don't worry about the kids at university - they'll be having the time of their lives.



Committee & Contact Information
We have a committee of between 6 and 9 people:
Paul Thompson (Chair)
Paul Whitehouse (Secretary)
Mike Crabtree (Treasurer)
Elizabeth Anderson

Pip A'N

ess

John Blain
Jane Gibbons
Anoo Jain
Di Stewart
which meets several times a year to plan events and discuss matters concerning the village. We also have between 20 and 30 people who actively help organise and run our events.  We are always looking for new people who will help with events and/or join the committee.
You can download the latest Committee Minutes here.
We hold our Annual General Meeting (AGM) in mid January in the Village Hall.  Everyone is very welcome to attend. Wine is provided!  This year's AGM Minutes can be downloaded here.  This year's presentation included a presentation by Murray Stewart on Housing: The Future.
Any enquiries please contact Paul Thompson (Chair), m 07903 857 616 t 01275 373 115
or Paul Whitehouse (Secretary) m 07813 802 783, t 01275 373137