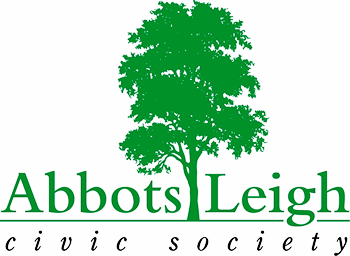 All residents of Abbots Leigh are deemed to be members of the ALCS and are thus very welcome to attend any of the events organised by ALCS.
We very much hope that everyone who lives in the village see the ALCS as their Community Group.
We help to organise various activities and events, which utilise the local facilities and talents of the villagers. In particular we focus on making use of the Village Hall and the Old School Field (opposite Abbots Leigh Church on Church Road).
Our two main annual community events are The Festival in The Field (FITF) on a Sunday afternoon in early September and Bonfire Night which we always hold on the 5th November.
Both of these events take part in the Old School Field and we are always looking for new people to help out at these events. Even if you can only spare an hour or so we would love to hear from you (see contact information below).
We also run:
Easter Egg Hunt on Easter Monday outside Abbots Leigh Church.

Summer Drinks Party in mid/late June.

Village Tennis Tournament in July/August.

Childen's Christmas Party in December.

New Years Day Brunch in the Village Hall.
We advertise our events in The Link and at least in the main village noticeboard in front of the Village Hall.  If you would like to receive email reminders, please sign up here.  The Society are corporate members of the Forest of Avon Trust.
The bonfire night & firework display usually makes a surplus but we aim to break even over the year. We use any surplus funds for the benefit of the community, principally by assisting the Parish Council with projects relating to the Old School Field and the Village Hall.
The Chairman writes:
A sixth of the year gone already. Half-term is done and dusted and the kids are looking forward to a few weeks off for Easter. Bless them. I remember when school seemed like hard work too. After a few wishy-washy years we finally got a winter worthy of the name but the garden seems to have forgiven it and the first promising shoots of spring are pushing their way through.
This time of year is great. Everything is fresh and full of verve. The darkest days of mid- winter are finally over and the evenings are getting lighter. People seem happier too. As the evenings lighten then so do their moods. That certainly seemed to be the case at the Village Hall at the February Tommo's Tavern – but then looking at the number of empties waiting for recycling that could be something to do with the amount of grog that was supped.
We tried to start a few minutes later this time, our thinking being that many are on their way back from work and could use the extra hour to have a bite to eat and get their glad- rags on. Unfortunately it meant that for some of our youngest members of the village community the event was pushed beyond their bed- me. Apologies for this – we'll go back to the 6pm start from now on.
Looking forward there are a few pub evenings organised and in the diary for the village hall although there are still one or two dates across the usual events diary to be firmed up. We are still looking to confirm details for the Village Tennis Tournament and the Summer Garden Party. Don't worry – these are definitely on the to do list and will be taking place. As soon as dates are confirmed we'll let you know as we will if we decide to run any extra 'Pub' evenings in the village hall. In the meantime please come along to the next Tommo's Tavern on the 16th March. It's a great chance to catch up with friends and neighbours and the kids are more than welcome.
Looking further ahead
Annual Villagers v Cricket Club cricket match is set for Sunday June 10th
Festival in the Field Sunday September 9th and
Bonfire Night spectacular Monday 5th November.
Committee & Contact Information
We have a committee of between 6 and 9 people:
Paul Thompson (Chair)
Paul Whitehouse (Secretary)
Mike Crabtree (Treasurer)
Elizabeth Anderson

Pip A'N

ess

John Blain
Jane Gibbons
Anoo Jain
Di Stewart
which meets several times a year to plan events and discuss matters concerning the village. We also have between 20 and 30 people who actively help organise and run our events.  We are always looking for new people who will help with events and/or join the committee.
You can download the latest Committee Minutes here.
We hold our Annual General Meeting (AGM) in mid January in the Village Hall.  Everyone is very welcome to attend. Wine is provided!  This year's AGM Minutes can be downloaded here.  This year's presentation included a presentation by Murray Stewart on Housing: The Future.
Any enquiries please contact Paul Thompson (Chair), m 07903 857 616 t 01275 373 115
or Paul Whitehouse (Secretary) m 07813 802 783, t 01275 373137