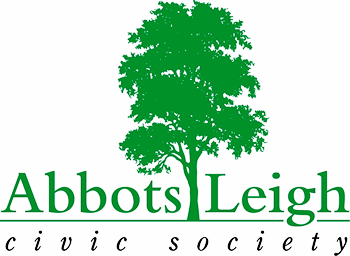 All residents of Abbots Leigh are deemed to be members of the ALCS and are thus very welcome to attend any of the events organised by ALCS.
We very much hope that everyone who lives in the village see the ALCS as their Community Group.
We help to organise various activities and events, which utilise the local facilities and talents of the villagers. In particular we focus on making use of the Village Hall and the Old School Field (opposite Abbots Leigh Church on Church Road).
Our two main annual community events are The Festival in The Field (FITF) on a Sunday afternoon in early September and Bonfire Night which we always hold on the 5th November.
Both of these events take part in the Old School Field and we are always looking for new people to help out at these events. Even if you can only spare an hour or so we would love to hear from you (see contact information below).
We also run:
Easter Egg Hunt on Easter Sunday outside Abbots Leigh Church.

Summer Drinks Party in mid/late June.

Village Tennis Tournament in July/August.

Childen's Christmas Party in December.

New Years Day Brunch in the Village Hall.
We advertise our events in The Link and at least in the main village noticeboard in front of the Village Hall.  If you would like to receive email reminders, please sign up here.  The Society are corporate members of the Forest of Avon Trust.
The bonfire night & firework display usually makes a surplus but we aim to break even over the year. We use any surplus funds for the benefit of the community, principally by assisting the Parish Council with projects relating to the Old School Field and the Village Hall.
The Chairman writes:
Right. I'm bored of the rain now. It can stop as soon as it likes. The garden doesn't need any more and I can't believe that any reservoirs aren't full to the brim already, so if we could ease off on the downpours I'd quite like to spend some time outside at some point this summer.
The weather has already had its say in the Abbots Leigh social calendar. The Villagers v Cricket Club game was an early casualty as was the Sports Day up The George. Even this year's Garden Party needed a rethink after it became clear that standing around, huddled under inadequate gazebos on the lawn at the Manor House as the rain lashed down, wasn't going to be particularly comfortable or enjoyable for anyone.
Fortunately, in Abbots Leigh we are lucky to have the Village Hall to fall back upon. It really is a fantastic resource for the village and thankfully we were able to enjoy a few glasses of fizz with friends in the Hall, safe from any torrential downpour. Thanks to everyone that came along, it was great to see so many faces supporting the efforts the Civic Society makes. Also, a huge thanks to all those that helped out on the night, keeping everyone topped up with wine and nibbles.
It was also nice to see so many villagers trying to support the team at The George as they put on its first Wedding Fayre. Everyone there is trying their hardest to make the venture work and they certainly made sure it impressed those visitors looking for a place to hold their wedding reception.
Its next event is a Cider Festival on Saturday 29th June with a hog roast, barbeque, pizzas and live music lined up alongside various local ciders – lets hope it's stopped raining by then so that we can all get along to The George and give the team the support they deserve.
Committee & Contact Information
We have a committee of between 6 and 9 people:
Paul Thompson (Chair)
Paul Whitehouse (Secretary)
Mike Crabtree (Treasurer)

Pip A'N

ess

John Blain
Rachael Doherty
Jane Gibbons
Paulina Gillespie
Anoo Jain
Ian Larthe
Debbie Nelmes
Drew Smith
Murray Stewart
which meets several times a year to plan events and discuss matters concerning the village. We also have between 20 and 30 people who actively help organise and run our events.  We are always looking for new people who will help with events and/or join the committee.
You can download the latest Committee Minutes here.
We hold our Annual General Meeting (AGM) in mid January in the Village Hall.  Everyone is very welcome to attend. Wine is provided!  This year's AGM Minutes can be downloaded here.  This year's presentation included a presentation by Murray Stewart on Housing: The Future.
Any enquiries please contact Paul Thompson (Chair), m 07903 857 616 t 01275 373 115
or Paul Whitehouse (Secretary) m 07813 802 783, t 01275 373137