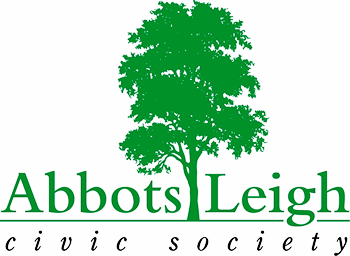 All residents of Abbots Leigh are deemed to be members of the ALCS and are thus very welcome to attend any of the events organised by ALCS.
We very much hope that everyone who lives in the village see the ALCS as their Community Group.
We help to organise various activities and events, which utilise the local facilities and talents of the villagers. In particular we focus on making use of the Village Hall and the Old School Field (opposite Abbots Leigh Church on Church Road).
Our two main annual community events are The Festival in The Field (FITF) on a Sunday afternoon in early September and Bonfire Night which we always hold on the 5th November.
Both of these events take part in the Old School Field and we are always looking for new people to help out at these events. Even if you can only spare an hour or so we would love to hear from you (see contact information below).
We also run:
Easter Egg Hunt on Easter Monday outside Abbots Leigh Church.

Summer Drinks Party in mid/late June.

Village Tennis Tournament in July/August.

Childen's Christmas Party in December.

New Years Day Brunch in the Village Hall.
We advertise our events in The Link and at least in the main village noticeboard in front of the Village Hall.  If you would like to receive email reminders, please sign up here.  The Society are corporate members of the Forest of Avon Trust.
The bonfire night & firework display usually makes a surplus but we aim to break even over the year. We use any surplus funds for the benefit of the community, principally by assisting the Parish Council with projects relating to the Old School Field and the Village Hall.
The Chairman writes:
Twenty seventeen has been a busy year for Abbots Leigh Civic Society. Just last month we managed another hugely enjoyable Bonfire Night in the Old School Field. The evening again proved popular; it was supremely well attended, underlining just how important these events are for the village community. Such events are only possible through the hard work and dedication of many - too many to mention everyone but I'd like to underline the efforts of some.
As well as Civic Society committee members I would like to say a special thanks to Carol Pople who once again so generously allowed us to store equipment and feed electricity from her house. Without this simple act of kindness the Bonfire Night and Festival in the Field events would be so much more difficult to organise. Thanks too to fire and fireworks starters Drew Smith and David Wraith and their band of helpers Pete Gibbons, Ian Larthe de Langladure and Pete Ascherl as well as Michele Watson and her mulled cider team.
Many don't realise the effort that goes into cleaning up the Old School Field after an event so thanks must go to Simon and Pip Talbot-Ponsonby who were there the day after the bonfire to clear litter, rubbish and spent fireworks. Thanks also to the army of helpers who staffed the bar, BBQ and sweet stall and to all those that helped collect cash from visitors. Thanks also to Mike Crabtree and John Blain for the sterling work they do before and after events, fetching and carrying and helping in set up and take down.  Looking forward to 2018, already the Civic Society calendar is looking pretty packed with events and occasions. Meanwhile, from everyone on the ALCS committee, have a very Merry Christmas and a happy and prosperous New Year.
There are still a few dates for your diary:
Final Tommo's Tavern of the year on Friday 8th December in the Village Hall Friday from 6pm with last orders at 9pm. Come along for an early pre-Christmas drink with your neighbours and hand out your Christmas cards.
The Annual Children's Christmas Party will be held in the  Village Hall at 3 to 5pm on Sunday 10th December.  Entertainment includes a set by The Great Jaydini and possibly, if the children are well behaved enough, an appearance from Father Christmas himself. Tickets are available from The George and are limited to 50 – first come first served – so be quick.
New Year's Day Brunch at 1030 in the Village Hall.  A great way to start the new year celebrating with friends and neighbours over a bacon bap and a glass of fizz!  Tickets: adults £7, under-16s £4, are available from Vickie Howard 01275 373942 and Helen Cornish 01275 374521 until 20th December.  They're limited so book early to avoid disappointment!
Abbots Leigh Civic Society AGM will take place on the 24th January from 7:30pm in the village hall - please join us from 7:00pm for a glass of wine and to hear about the plans we have for 2018.
Committee & Contact Information
We have a committee of between 6 and 9 people:
Paul Thompson (Chair)
Paul Whitehouse (Secretary)
Mike Crabtree (Treasurer)
Elizabeth Anderson

Pip A'N

ess

John Blain
Jane Gibbons
Anoo Jain
Di Stewart
which meets several times a year to plan events and discuss matters concerning the village. We also have between 20 and 30 people who actively help organise and run our events.  We are always looking for new people who will help with events and/or join the committee.
You can download the latest Committee Minutes here.
We hold our Annual General Meeting (AGM) in mid January in the Village Hall.  Everyone is very welcome to attend. Wine is provided!  This year's AGM Minutes can be downloaded here.  This year's presentation included a presentation by Murray Stewart on Housing: The Future.
Any enquiries please contact Paul Thompson (Chair), m 07903 857 616 t 01275 373 115
or Paul Whitehouse (Secretary) m 07813 802 783, t 01275 373137