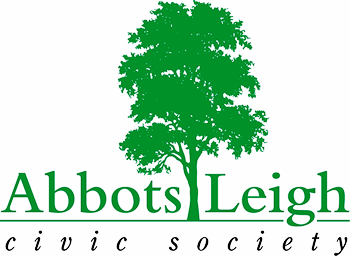 *For all the Village news visit our Website: www.abbotsleigh.org.uk*
New path for the Village Field
It has been invaluable to be able to gather the recent community experience and feedback from the Festival in the Field (September) and the Bonfire Night (November).  This is being fed into the ongoing discussions between Parish Council and the Civic Society and will help to find possible solutions to improving accessibility to the lower parts of the Village Field. 
 Bonfire Night  - Sunday, 5th November
Despite the torrential rain, there was a great attendance for an amazing evening of bonfire and fabulous fireworks display.  Well done to Drew Smith (Chief Fireworks Operator) who designed and planned a spectacular and very importantly, safe display.  A great night was had by all and we would like to say a huge thank you to all of our volunteers who worked so hard to make it such a success.  We couldn't do it without you and you did a great job!
Bonfire Night is the biggest event in the Civic Society's calendar and all of the funds raised are used to pay for the event itself and to subsidise most of our other village events throughout the rest of the year.  Any surplus is used to contribute to village improvements such as the children's play equipment, the new Tree Light and the footpath. 
Abbots Leigh Children's Christmas Party 
Sunday, 3rd December.  3pm - 5pm in Abbots Leigh Village Hall 
This is a special afternoon of festive fun and games for the village children.  As well as a first-class entertainer, snack and drinks, the big man in the red suit will be visiting and with a gift for each child!  There is a bar to keep the thirsty adults happy too.  
Tickets are £10 per child and are limited (due to the size of the hall).  Details will be on the Village WhatsApp group and village website shortly.  
Abbots Leigh Civic Society Annual Meeting
Wednesday, 7th February 2024
7pm - 8.30pm – Venue TBC
Each year, we invite our community to come and join us for a complimentary glass of wine, whilst we tell you about what we have been up to and share some of our plans for the coming year.  Please join us as we would love to hear your ideas and suggestions for the village too.
Please get involved - we need your help
We are so lucky to have such wonderful volunteers who step up to help at our events and that is why they are so successful.  Apart from being fun, volunteering to help is a great way to meet new people in the village.  So, if you like working with a team, enjoy a laugh and being part of our lovely village community then we would love to hear from you.     We always welcome suggestions and ideas so please do get in touch with Debbie and Jane - alcivicsociety@abbotsleigh.org.uk

All residents of Abbots Leigh are deemed to be members of the ALCS and are thus very welcome to attend any of the events it organises.  We very much hope that everyone who lives in the village see the ALCS as their Community Group.
We help to organise various activities and events, which utilise the local facilities and talents of the villagers. In particular we focus on making use of the Village Hall and the Old School Field (opposite Abbots Leigh Church on Church Road).
Committee & Contact Information
We have a committee:
Jane Gibbons (Joint Chair)
Debbie Nelmes (Joint Chair)
Gabi Watson (Secretary)
Ian Larthe de Langladure (Treasurer)

Adriana Allen

Jon Brewer

Henry Burnand

Rachael Doherty
Paulina Gillespie
Melanie King
Murray Stewart
which meets several times a year to plan events and discuss matters concerning the village. We also have between 20 and 30 people who actively help organise and run our events.  We are always looking for new people who will help with events and/or join the committee.
You can download the latest Committee Minutes here.
We hold our Annual General Meeting (AGM) in mid January in the Village Hall.  Everyone is very welcome to attend. Wine is provided!  This year's AGM Minutes can be downloaded here. You can download a copy of the 2022 accounts here.
Any enquiries please email Jane Gibbons & Debbie Nelmes
or email Gabi Watson (Secretary)