Sale of the Estate
The Centennial Record
The Village Archive
Sale of the Estate
The Centennial Record
The Village Archive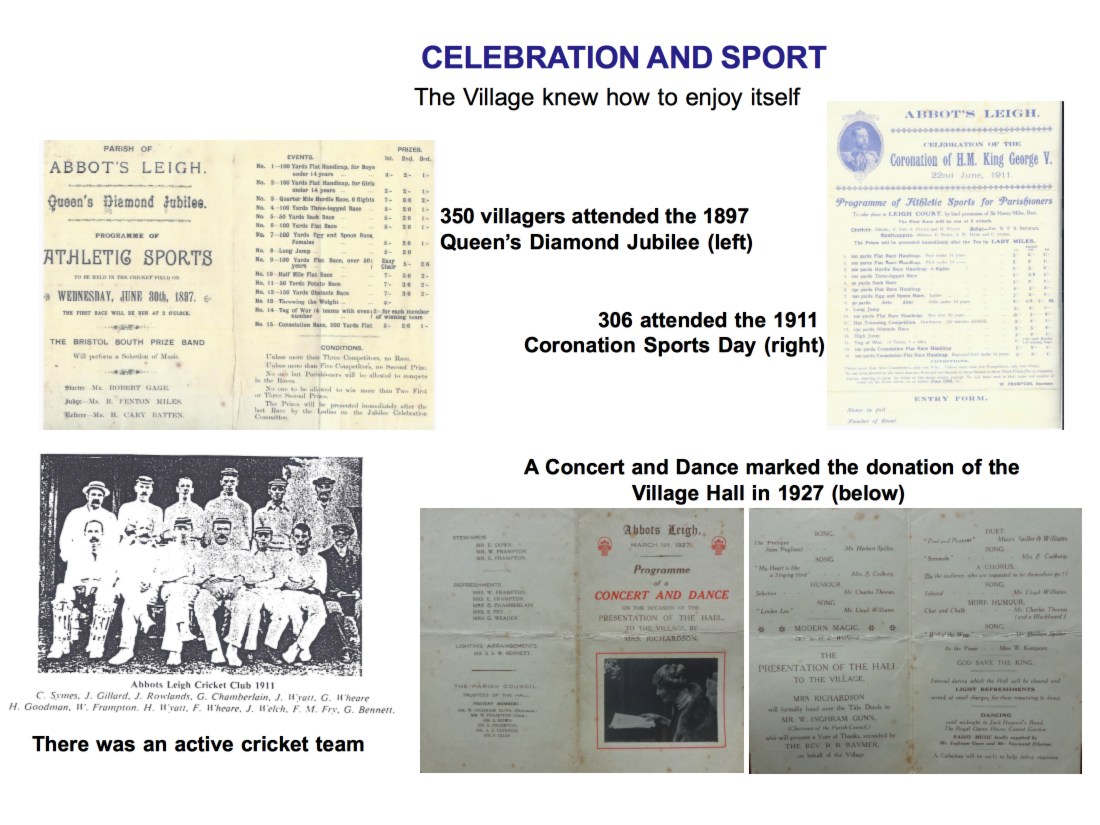 For much of the nineteenth and into the twentieth century Abbots Leigh was an inward looking community.  Reliance on the estate for jobs and housing bred a culture of allegiance to and dependency upon the Miles family and the village was keen to engage in collective community activities which were supported and indeed resourced by the Miles or in later days the Frys.
Two such examples are:
September 16th 1892: 'An enjoyable concert was given in the schoolroom, the room being packed. Songs were capitally rendered, recitations given, and glees sung by the Abbots Leigh Choral Society'.
June 29th 1897 (Queen Victoria's Diamond Jubilee): 'A large bonfire was built in the Deer Park and rockets let off.  Next day an athletics sports day was arranged and after the sports were over the company, numbering 355, sat down to a capital tea. Dancing and various other games were indulged in until dark when a good display of fire works was let off'.